SUPPORT SERVICES AND PROGRAMS FOR CHILDREN
SPECIAL SERVICES AT HOME: The Special Services at Home (SSAH) program helps families who are caring for a child with a developmental and/or physical disability. It is funded and managed by the Ministry of Child, Community and Social Services. Funding provided through SSAH helps families pay for special services in or outside the family home. SSAH funding is intended to help children with physical and/or developmental disabilities participate in their communities and to make use of services available in their communities. Funding can be self-administered or managed by CL. Assistance in completing the SSAH application is available.
TRANSITIONAL AGED YOUTH (TAY) PROGRAM / INTEGRATED PLAN: The Transitional Aged Youth Integrated Plan is a planned, organized approach to help young people with developmental disabilities prepare for the transition to adulthood and leaving children's services. Working closely with our families, young people, school personnel and any other services that the child is involved with, a plan is developed and updated yearly. Referrals for TAY planning are received from Contact Niagara, usually when the child is age 14 and onwards.
AFTER SCHOOL PROGRAMS: After school programs for children 6-12 years of age. We use an integrated approach and provide support to children who are interested in getting involved in community based programs. CL also offers in house programs for children that would like to join a program, but is not available in the community.
TEEN/TWEEN PROGRAMS: A program for young people (aged 12-18) who are looking for something fun to do with others their age. Usually held on a Friday night, young people go to the movies, go bowling, hang out at the mall, play video games, go to concerts and eat out.
CHILDREN's CAMP: An integrated approach to summer camp where children aged 6-12 attend the camp of their choice and are supported by staff from CL.
PLEASE CALL 905-835-8941 EXT 135 FOR MORE INFORMATION ABOUT ANY OF OUR PROGRAMS.
Children programs are funded by grants provided to CL from the United Way, Niagara Community Foundation, Niagara Prosperity Initiative, Branscombe Foundation, City of Port Colborne and the Employment and Modernization Fund (Ministry of Children, Community and Social Services).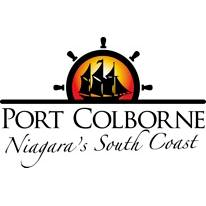 Download Transition to Adulthood Planning Toolkit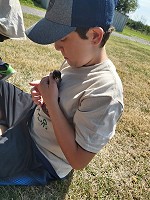 November 2023
| Mon | Tue | Wed | Thu | Fri | Sat | Sun |
| --- | --- | --- | --- | --- | --- | --- |
| | | 1 | 2 | 3 | 4 | 5 |
| 6 | 7 | 8 | 9 | 10 | 11 | 12 |
| 13 | 14 | 15 | 16 | 17 | 18 | 19 |
| 20 | 21 | 22 | 23 | 24 | 25 | 26 |
| 27 | 28 | 29 | 30 | | | |